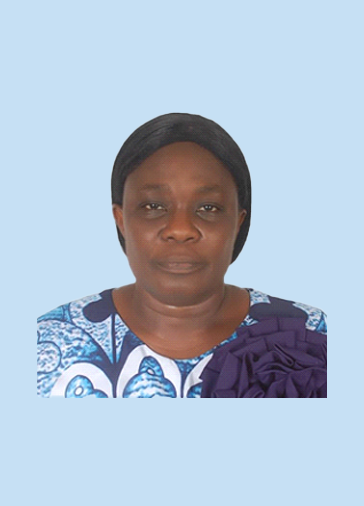 Prof Oluwatoyin O. Ajala's Profile
Member, Board of Trustees
Professor Oluwatoyin O. Ajala (Nee Ogunsina) is a Professor of Theriogenology with the Department of Veterinary Surgery and Reproduction at the Faculty of Veterinary Medicine, University of Ibadan, Oyo State, Nigeria.

She earned her first degree in Veterinary Medicine and specialized in Theriogenology at both Master's and Doctorate degree levels all from the University of Ibadan. In 2016, She became the first female Professor of Theriogenology in Nigeria.

Professor Ajala is a registered member of the Veterinary Council of Nigeria, member of Nigerian Veterinary Medical Association and a Fellow of Veterinary Surgeons, Nigeria.

She has a membership diploma from the College of veterinary surgeons, Nigeria and Certificates in Basic and Advanced Reproductive Ultrasonography. She has received several awards and grants. P

Professor Ajala is a consultant to the Veterinary Teaching Hospital, University of Ibadan and she has served in several Administrative levels in the University, which includes: Ag. Head of Department, Sub-Dean (Clinics), Head of Theriogenology unit etc.

She has also served as an Internal/External examiner for undergraduates, master's and doctorate degree students.

She has seventy publications in reputable national and international peer-reviewed journals and seven abstracts in major conference proceedings to her credit with three chapters in Books already published and another one accepted for publication.