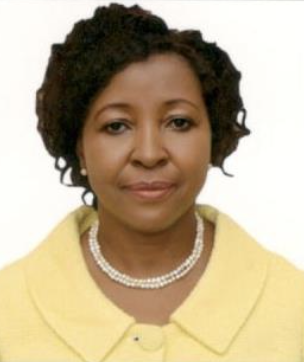 Professor Gbemisola Aderemi Oke's Profile
BDS, MPH, PhD, FMCDS
Matron
Gbemisola Aderemi Oke has broad-based experience in science, technology, innovation and entrepreneurship. First a Dental Surgeon with a Bachelor of Dental Surgery (BDS) degree from the University of Ibadan.
Gbemisola developed interest in the field of Public Health, acquiring an MPH from the University of California, Los Angeles USA and a PhD in Epidemiology from the University of Ibadan.

Professor Gbemisola Oke's research interest is in innovative ways of integrating oral health into health care systems. The research outputs include Community Oral Care models in certain rural and urban communities.
In the course of time, over 30 Fellowship dissertations and 5 PhD theses have been supervised.

The increasing need to improve graduate employability and job creation amongst our youth led her to building capacity in Entrepreneurship, thus creating opportunities in that field along the West African region as the Director of the University of Ibadan Centre for Entrepreneurship and Innovation.