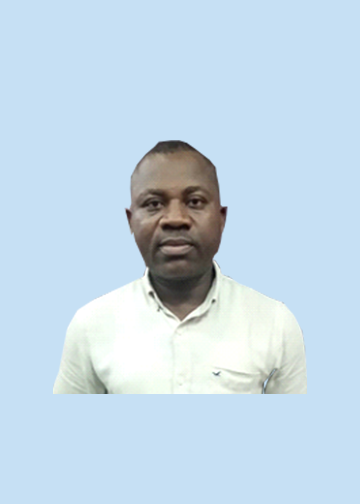 Pharmacist Ropo B. Ogunwale's Profile
Head of Procurement and Supplies
Pharmacist Ropo Ben Ogunwale is a registered pharmacist with 20 years post qualification experience in different fields of pharmaceutical care providing quality services and working with other health care providers to improve health outcomes in the community.
He had his first university degree from the Obafemi Awolowo University, Ile-Ife after completing his primary and secondary education from Oroki Children Nursery and Primary School, and Federal Government College Ogbomoso respectively.
He also possesses an MBA and currently undergoing another masters programme in public health.
He has served as:
Intern Pharmacists 2000-2001 at Osun State Hospitals Management Board.
NYSC Pharmacists 2001-2002, Hilma Pharmaceutical Limited, Ibadan, Oyo State.
Superintendent Pharmacist 2002-2011, Boorepo Pharmaceutical Chemist Limited, Osogbo, Osun State.
Head, Pharmacy Technician Department 2011-2015, School of Health Technology, Ilesha, Osun state
and currently he is the Director of the popular Iyanu Ni Oluwa pharmacy in Osogbo, Osun State, Nigeria.
He is a member of Pharmaceutical society of Nigeria, Lion's club international, Full gospel business men fellowship international and Association of Community Pharmacists of Nigeria.
Pharmacist Ogunwale is skilled in problem solving, collaboration, time management and handling pressure.
He is married to a beautiful woman and blessed with Children.