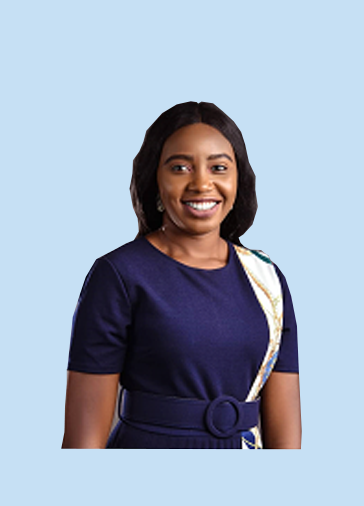 Mrs Dorcas Akande's Profile
Administrative Officer
Mrs Dorcas Akande is a Public Health Enthusiast with specialty in Health Promotion and Education.

She is the Programmes Officer of the Sexual and Reproductive Health and Right Desk of Onelife Initiative, a non-governmental organisation in Ibadan.

She obtained both her Bachelor's degree in Chemistry and Masters in Public Health from the prestigious University of Ibadan, Nigeria. She has been working in the development space for about 4 years and has been involved in several researches, outreaches, programs and projects.

Her interests in leadership issues, entrepreneurship and analytical thinking provides avenues for knowledge enrichment outside of work.

Dorcas is an alumnus of the YALI Regional Leadership Centre West Africa Program.

She has volunteered with several organisations where she has demonstrated her skills and competencies in program planning, implementation evaluation.