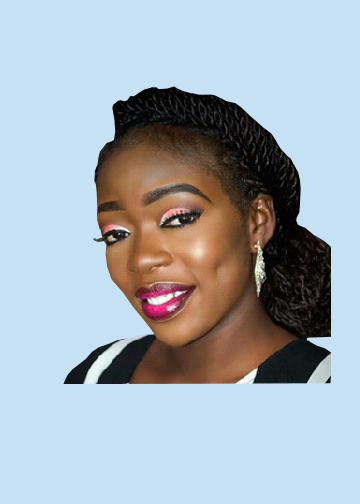 Mrs Abimbola Nihi's Profile
Assistant Head of Communications
Mrs Abimbola Nihi is a native of Ejuku, Yagba East LGA, Kogi State, Nigeria.

She holds a BSc in Chemistry from Kogi State University, Anyigba after completing her secondary and primary education at Federal Government Girls' College, Kabba, Kogi State and Christ the King Nursery and Primary School Okene, Kogi State respectively.

Mrs Nihi is currently on a Nursing program at Kogi State College of Nursing and Midwifery, Obangede, Kogi State.

Mrs Nihi is an experienced energetic individual mainly in a NGO environment.

She is highly skilled in drafting documents and has a well-developed communication ability, scheduling and organizational skills with perfect work ethics.

She has worked as a Program Assistant under the USAID funded SHIPS for MARPs project under Society for Family Health, Abuja; Office Assistant in LOGAY Investment Limited Lokoja, Kogi State, and as an Intern in National Iron Ore Mining Project, Itakpe, Kogi State.